תקציר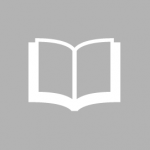 Bob Dylen
You may be an ambassador to England or France
You may like to gamble, you might like to dance
You may be the heavyweight champion of the world
You may be a socialite with a long string of pearls.
But you're gonna have to serve somebody, yes indeed
You're gonna have to serve somebody,
It may be the devil or it may be the Lord
But you're gonna have to serve somebody.
see and hear the full song here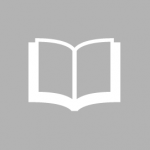 Haggadah
In every generation
a person is obligated to regard himself
as if he had come out of Egypt,as it is said:
"You shall tell your child on that day,
it is because of this
that the L-rd did for me when I left Egypt.
" The Holy One, blessed be He,
redeemed not only our fathers from Egypt,
but He redeemed also us with them,
as it is said:
"It was us that He brought out from there
, so that He might bring us to give us
the land that He swore to our fathers."
סיכום ביניים
We have Just began the discussion
הדיון המורחב
x
Welcome to Week 2 of our brand new beit MIdrash
Here are some sources and and  questions we would like to hear your opinions about :
1. Does the fact that we  we were slaves to Pharoah in Egypt has meaning for us today?"
2. "According to the
hagaddah
, each and every one of us was redeemed from Egypt. In what ways  do you think  this might be true for each of us today?

x
Lennon in "Imagine" sang about the idea of discarding all figures of worship and idolatry and the things that set us apart. But Dylan here claims that in the end, whether you like it or not, you are serving something, whether it be a God, a devil, or just a concept.  Though we should remember that Dylan was being an evangelical Christian – a born-again at this point. I don't knew whether this was ever released (it sounds quite raw) but its a very funny and I think effective response.
x

I am trying to figure out who is closer to the concept of the hagada . In a way the Hagada can be understood as an answer to Lennon's challenge , which I see as the demand to keep on again and again to try to free ourselves from the different kind of Pharaoh's,(all "gods" in our lifes) that threaten our real freedom.

x

Thanks Judith. In last week';s Sugia we discussed the beginning of the Ten Commandments, when the "freedom" from Egypt is held out as a reason to accept the Torah and its own rules & guidance. Do you think there's a contradiction here – does our "real" freedom require rules of its own? (And if so, aren't we back to Dylan?)
x
I have always felt that the Hagadda's:  "each and every one of us was redeemed from Egypt" had existential deep meaning, but lately , with everything going around us i am beginning to feel that maybe the message is much more simple – the Pharaoh's have never gone away . each generation including us needs the same concrete redemption  from our enemys
x

Thanks for your thoughts Jo – what do think that means for us?

The original Exodus from Egypt was so important to our identity as a people that everything that comes afterwards – the revelation at Sinai amd our acceptance of the Torah – is dependent on it. If in every generation we are threatened & redeemed in the same way, how do you think that should influence our interaction with our texts and practices?

x

Thanks Jo  for your thoughts- but couldn't you say the other way round as well? It needed divine intervention for the Israelites to be saved from Egypt, and according to the Torah they only were able to get that by still being identifiable and distinct as a people and a culture.

Or put another way – what's the point of surviving as "a people" if we don't have a culture and identity to define us as "a people"
x

Hi Ana,

Dylan sings about the need for people – no matter how powerful or independent – to identify with causes and ideals greater than themselves. "Well, it may be the devil or it may be the Lord But you're gonna have to serve somebody" – ultimately we are all subject to and part of forces greater than ourselves.

Lennon's piece was actually written in direct response to Dylan's record, and disagrees by talking about how we all need for find our own ways – "serve yourself" and identify with other people – "it's your own mother" – rather than causes.

Does that sound true to you? Which perspective do you prefer?
x
I think that it is a very important fact that we were enslaved in Egypt.
Egypt was a cultural empire , not only  a military one. This is a major challenge today as we are dominated by the global consumer culture. The Haggadah itself states :"
"In the beginning our fathers served idols; but now the Omnipresent One has brought us close to His service" . I think we all know what are the Idols of today that we need to be freed from.